Important Events
International soil heath day was celebrated on 5 th December 2015. Soil health Cards were distributed to the farmers by Dr. Dharam Pal Singh, Zila Pramukh, Dholpur.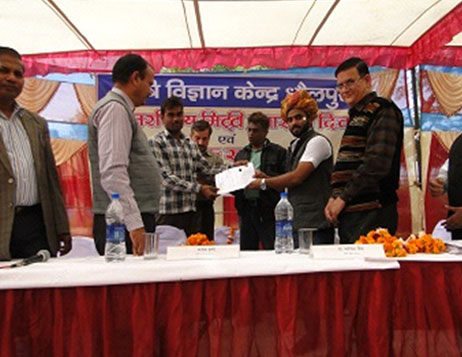 Jai Kisan Jai Vigyan Diwas was organized on 23 December, 2015 at Adarsh Sansad gram Ganhedi block Rajakheda, Dholpur.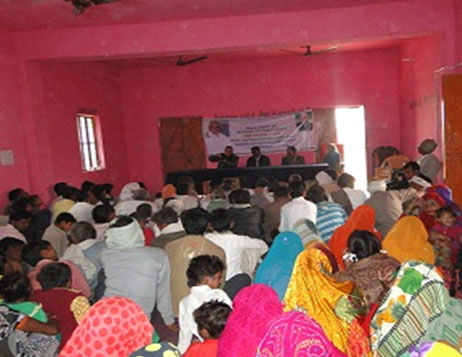 Kisan Mela on Prdhan mantri fasal beema yojna organized on 13 April 2016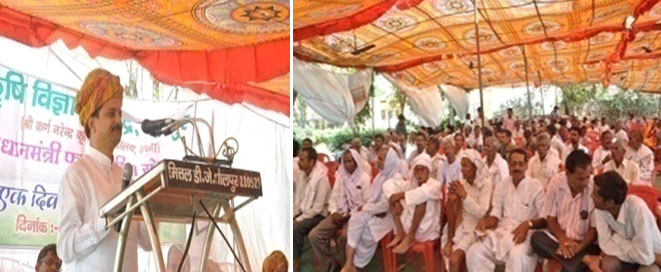 International yoga diwas organized on 21 June 2016

Parthenium awareness week organized from 16.8.2016 to 22.8 2016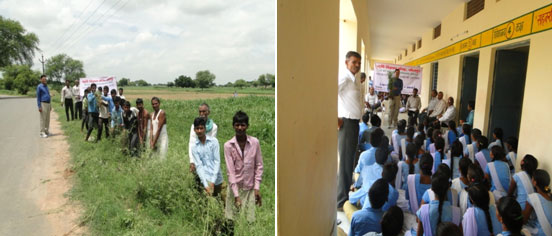 Field Day Organized on Sesame Crop.